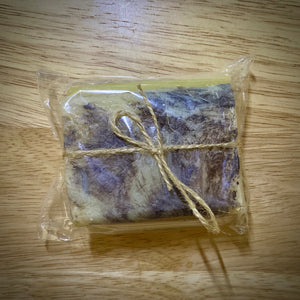 Soap Sample Pack
Sale price Price $5.00 Regular price
Not sure what to get? Consider a sample pack. It's a great way to try out more bars for less. The sample pack contains 3-4 bar slices to help you decide on future orders.
We randomly select the samples based on the other items in your order, as well the samples we have on-hand. 
Sample packs are packed with a convenient finder card showing the soap bars to help you find out what you received. 
Net weight ~ 4.5oz