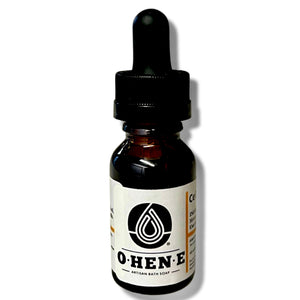 Cell Therapy - 002
Sale price Price $25.00 Regular price
FACIAL MOISTURIZER - 002
Elevate your skincare routine with OHENE Cell Therapy, expertly crafted and approved by Drs. Kofi and Chavon Onumah. Harnessing the power of pure vegan carrier oils and fortified with essential botanical oils, this lightweight moisturizer is designed to naturally rejuvenate and restore skin health.. 
DESCRIPTION + USES:
Experience the transformative power of OHENE Cell Therapy Facial moisturizer, curated by Dr. Kofi Onumah. Immerse your skin in deep moisture and restore with a harmonious blend of noncomedogenic vegan oils, carefully balanced to replenish essential omega 3 fatty acids without leaving a greasy residue. Enriched with a unique fusion of pure essential oils, this moisturizer delivers a multitude of botanical benefits. Infused with zinc, iron, selenium, and vitamins A, D, E, and F, it deeply moisturizes skin cells, making it an ideal choice for those with oily or acne-prone skin. Indulge in its invigorating zesty-sweet scent, leaving you with a refreshing and revitalizing sensation.
Gently shake before each use. Drop 4-8 drops into the palm of your clean hand. Apply directly to clean skin by dabbing on and gently rubbing in. Keep away from eyes. 
Test behind ear or on wrist before applying to facial area. Apply after washing face. For best results use with O•HEN•E Eucalyptus Hemp, Aloe Calendula, African Black and PURE Soap. 
INGREDIENTS:
Pumpkin seed oil*, Rosehip oil*, Baobab oil*, H3mp seed oil (Cannab1s sat1va)*, Lemongrass essential oil, chamomile essential oil, ylang-ylang essential oil, frankincense essential oil, Moroccan argan oil*.
 net wt. 15ml
Benefits:
• Oil regulation
• Breakout prevention
• Hyperpigmentation blending 
• Antibacterial / antifungal
• Acne scar support
• Razor burn & bumps control